Here's How To Protect Yourself From Hyperinflation Using Bitcoin
Money can lose its value due to inflation. When this happens, a fixed amount of it loses its purchasing ability.
Money represents value, since we use it to buy comfort and other necessities of life. However, it is a known fact in economics that the value of money is not static. It can lose its value due to inflation. When this happens, a fixed amount of money loses its purchasing ability.
The owner finds out that their money affords less than what it did initially. This is why people strive to protect themselves from the devaluation of the money that they have due to inflation. Here's how to protect yourself from hyperinflation using Bitcoin.
As you may have observed, we used the term inflation and later, we used hyperinflation. Both of them are conditions that lead to the reduction in the purchasing power of money. However, hyperinflation is a more intense situation, so we have to define these appropriately.
What is Hyperinflation?
It is important that we explain inflation before we define hyperinflation. Inflation is the devaluation of money due to low productivity or high cost of production. It is the reduction in the purchasing power of money over time.
This implies that a definite amount of money can no longer purchase what it could buy in the past. Inflation can also occur as a consequence of monetary policies such as the printing of more money by the central bank of a country. With more money in circulation, the law of demand and supply implies that the value of the money reduces.
Inflation can be calculated by comparing the price of a commodity in the past with respect to its present price. This gives economists an idea of the rate of inflation or how much value money has lost. When inflation has an annual value of more than 1000%, it is considered to be hyperinflation. This means that the money of that country loses value really quickly. Folks that earn a specific amount of money would find it difficult to afford what they could afford in the past. This creates the need to hedge money or create a buffer that minimizes the effect of hyperinflation.
Causes of Hyperinflation
There are several causal factors that may trigger hyperinflation. Some of them are:
Economic Turmoil
When the economy of a country contracts or experiences no growth or moves in the negative direction, there are several terms that best express such conditions. One is recession, and this occurs when the economy contracts for about 6 months. If it persists for longer periods such as one year or more, it is described as depression. This sort of condition is accompanied by loss of productivity and loss of jobs such as witnessed during Covid19 lock-down.
The effect is that central banks such as the US Treasury Department printed more money to help kick-start the economy. Even though the money was meant to boost employment and productivity, it caused more money to circulate and consequently reduced the value of money in the economy.
Wars And Conflict
When countries fight wars, a good chunk of their productivity is expended on financing the conflict. This happens at the expense of other economic activities that would have benefited the economy. Since other sectors of the economy are affected due to the diversion of manpower and other factors of production in the prosecution of the war, the value of the country's money is affected. This is the reason why post-war economies are usually adversely affected by high inflation – hyperinflation.
Trade Deficits And Low Productivity
In the United States, the rate of inflation in 2020 was just 1.5% despite the fact that the Federal Reserve has printed a lot of money to offset the effects of Covid 19. This is below the 2% target and an indication that the correlation between printing money and hyperinflation is not as pronounced with productive economies. This is a sharp contrast with what is experienced in countries with low productivity such as Venezuela, which has been affected by hyperinflation for years.
One of the reasons why Venezuela has continued to default on its loans is that the price of crude oil, its primary export, has fallen. Furthermore, it is hugely dependent on imports and has low productivity. Its trade deficit means that despite printing the Bolivar, it has had no effect on its debt profile, rather having a lot of the currency in circulation has resulted in hyperinflation since the supply of the national currency is far more than its demand.
How To Survive Hyperinflation
There are many strategies that people employ to make sure that their wealth is preserved. If you observe the price of Bitcoin, you'll understand that, unlike any currency that is used as means of transfer or storage of value, Bitcoin is volatile. This means that its value fluctuates based on the demand of the market. When demand is very high, the price of Bitcoin soars, but when there are uncertainties in the market, its price drops. But this is not the full picture.
When we study the price of Bitcoin since its inception, it becomes easy to understand that this is an asset that has historically increasingly been in demand. This is reflective of its price which has increased over time. In other words, the Bitcoin market has been bullish cumulatively. This means that periods of drop in the value of the asset are temporary preparation for the next price surge. This makes Bitcoin a good store of value for people who want to hedge against hyperinflation.
It's All About Demand
You may be wondering why financial experts such as Fundstrat's Tom Lee are of the opinion that Bitcoin is a good hedge against hyperinflation. One of the reasons is that Bitcoin is finite. There are just 21 million BTC that could come into circulation. After the last bitcoin is mined, no other can be generated. This means that with the benefit of foresight, we can conveniently infer that the value of the digital currency will continue to appreciate instead of depreciating due to inflationary trends. This makes Bitcoin a long-term hedge for hyperinflation.
In essence, people who wish to create a hedge against hyperinflation should hold BTC. In fact, investing in the cryptocurrency assures having your money in an asset that would appreciate over time and give you more value than if you had your funds in fiat, as confirmed by Tom Lee who stated in 2019 when BTC hovered around $9000 that:
"Bitcoin is vulnerable but I don't think the thesis is broken. So if someone says this means bitcoin's a broken story now. I mean l think long term holders should not worry,"
In other words, irrespective of its volatility, BTC price is one-directional long term – upwards.
Korbit charged for excessive customer data collection
Korbit, a well-known cryptocurrency exchange, has been charged and fined over "collecting excessive personal data" from at least one of its customers.
Korbit, a well-known South Korean Cryptocurrency exchange, has been charged and fined over "collecting excessive personal data" from at least one of its customers. 
Korbit is a South Korean company that is heavily vested in the cryptocurrency market. The brand is owned and operated by Korbit Inc, a company located in Gangnam-gu, Seoul, South Korea. The brand commenced operations in 2014 after securing huge financing from several venture capitalists.
Korbit performs the following cryptocurrency-related services:
Cryptocurrency trading for the local South Korean market.
Fiat to cryptocurrency exchange services using the South Korean Won (KRW) as the fiat currency of choice.
South Korea has a large cryptocurrency trading market, largely populated by local players and companies who moved there when the Chinese ban on cryptocurrency trading came into effect. By providing the local and regional market the opportunity to use the local currency to purchase cryptocurrency tokens or secure cryptocurrencies for trading purposes, Korbit fulfills a large need.
So Korbit is a very well-known exchange, and they get fined for a matter like that has been a matter of talk between crypto experts.
A Small But Significant Fine
According to Yonhap, a news agency, " They have been charged USD 4000 for this by a government watchdog for ordering a customer who had attempted to activate a dormant account on its platform to upload a photograph of their national ID card."
The court took the case before the Personal Information Protection Committee. Then they met in a plenary session to rule on the case. The crypto exchange Korbit argued that it needed proof of a photo ID to prevent financial crimes such as voice phishing scams, adding that account users could begin trading immediately after activating dormant accounts.
But the committee overruled their argument and decided in favor of the user in question, claiming that none of Korbit's other "big four" crypto exchange rivals (Upbit, Bithumb, and Coinone) required photo ID submission activate such accounts.
The committee ruled that mobile phone verification would have been sufficient in this instance. The exchange was guilty of violating the "principles of minimum personal information collection" specified in the Personal Information Protection Act, which was passed last year.
The decision made was absolutely correct because there was no point for them to ask for full ID verification. Mobile verification was acceptable, and the demand for photo ID verification was completely useless.
Korbit Jumps Into NFT Craze
In the meantime, Korbit has also started selling these days popular non-fungible tokens (NFTs) for a hit South Korea drama series. Per EDaily, Korbit struck a partnership deal with the production company Studio Dragon, the creator of the drama Vincenzo, a mafia-themed series starring Song Joong-ki that aired on the cable network tvN earlier this year.
The deal will see the company sell 100 limited edition official pieces of art based on the show on a first-come-first-served basis on July 21.
Korbit stated that it plans to create more NFT items for "other popular dramas" produced by Studio Dragon.
The company also said and showcased one of the items it plans to sell – an NFT featuring an iconic lighter used by the main and titular character in the drama, also distributed by the streaming giant Netflix.
Bitcoin Core 22.0 To Add Hardware Wallet Support
Bitcoin Core will start to support connection with Hardware Wallets with HWI library. New options for hardware wallets will be added to the settings.
The latest version of Bitcoin Core v22.0 will add support for hardware wallets. It will start to support connection with Hardware Wallets with HWI Python library. The overall interface of the wallet will change in the latest version and new options for hardware wallets will be added to the settings and then we will be able to create a new wallet with our connected devices.
It is pretty good news and bitcoin users are looking forward to giving this wallet a go as soon as it releases.
Bitcoin Core can be launched with -signer=<cmd> where <cmd> is an external tool that can sign transactions and perform other functions. For example, it can be used to communicate with a hardware wallet.
Among other changes, Bech32m (witness v1) addresses are now supported for most RPC calls. Adjustments were made to the RPC calls for banning, network, and peer information. It no longer supports MacOS versions older than 10.14 "Mojave".
22.0 Release Notes Draft
Below is a copy of the relevant section of the release notes that mentions the signing feature.
---
GUI Changes
External signers such as hardware wallets can now be used. These require an external tool such as HWI to be installed and configured under Options -> Wallet. When creating a new wallet a new option "External signer" will appear in the dialog. If the device is detected, its name is suggested as the wallet name. The watch-only keys are then automatically imported. Receive addresses can be verified on the device. The send dialog will automatically use the connected device. This feature is experimental and the UI may freeze for a few seconds when performing these actions.
Example of Usage
Although this tool is hosted under the Bitcoin Core GitHub organization and maintained by Bitcoin Core developers, it should be used with caution. It is considered experimental and has far less review than Bitcoin Core itself. Be particularly careful when running tools such as these on a computer with private keys on it.
When using a hardware wallet, consult the manufacturer's website for (alternative) software they recommend. As long as their software conforms to the standard below, it should be able to work with Bitcoin Core.
---
What does the HWI library do?
The primary use of HWI is to discover hardware wallets that are connected via USB ports. It uses the udev project, which means that Windows is not supported. It only works for macOS and Linux. Fortunately, HWI and hardware wallet support are optional in Bitcoin Core. It will continue to function normally if HWI is not installed.
HWI is a command-line program that reads commands from the terminal and sends them to the device. The device behaves as if a human is entering physical input to it and executes the commands the same way it would be done manually. It also has a Python API, which makes it easier to add an HTTP API in the future if desired by the project maintainers.
Supported Devices
The following hardware wallets are compatible with most commands of HWI:
Ledger Nano X
Ledger Nano S
Trezor Model T
Trezor One
BitBox01
BitBox02
KeepKey
Coldcard
HWI has a support policy that states that hardware wallets must use as much open-source firmware as possible. Closed-source parts are acceptable if they are required by a non-disclosure agreement (NDA). Closed-source firmware is tolerated if the vendor provides active support for it, but the hardware wallet support will be dropped if the vendor stops maintaining HWI support for their hardware wallet. Also, if the hardware wallet stops receiving security updates, HWI support for it will be dropped if security vulnerabilities are found.
Meet The Large Companies Investing In Antminers
Why are these companies only buying large quantities of Bitmain Antminer hardware, and how do they receive them?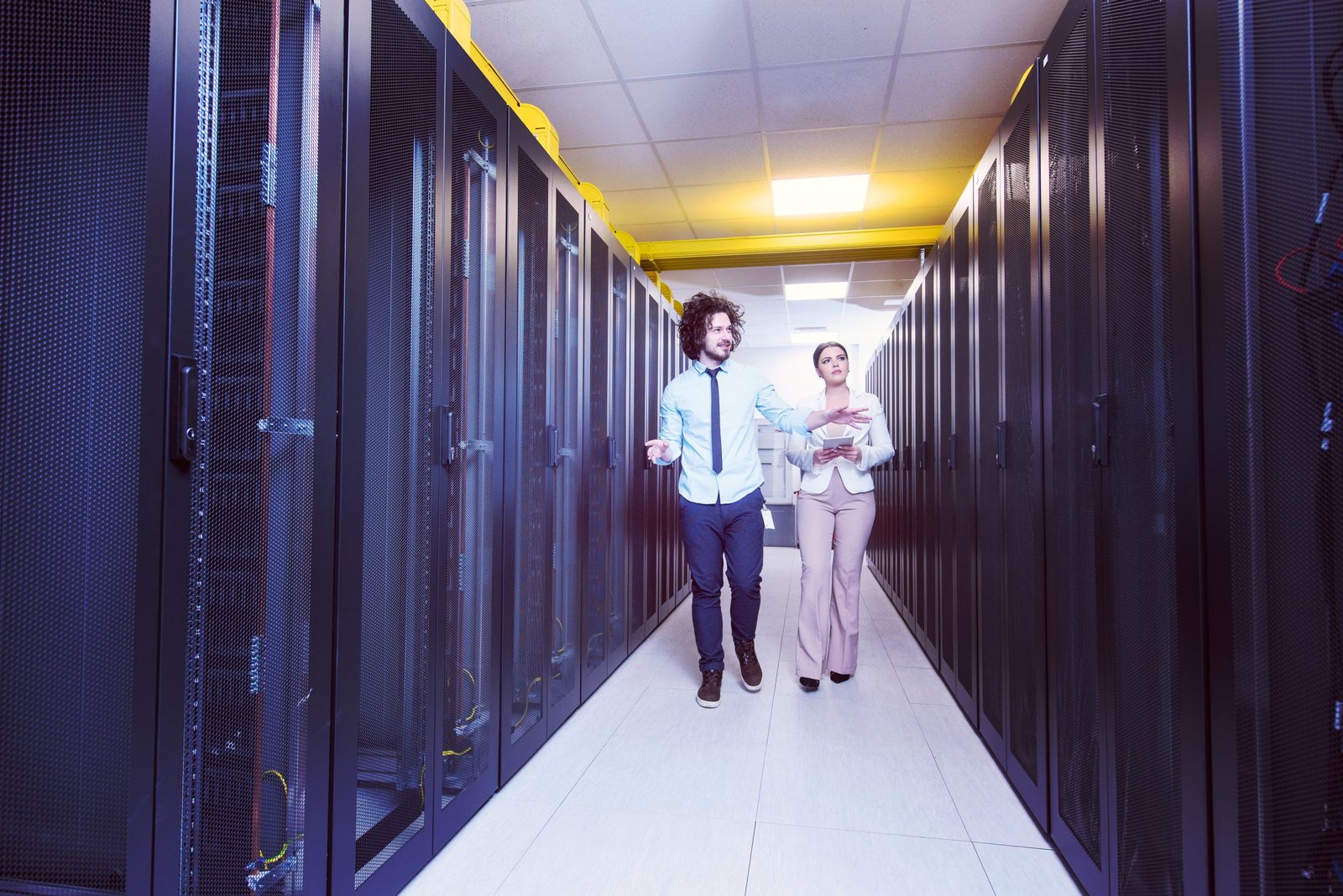 Along with Gryphon and Hut 8 Mining Corp, many other companies invest in bitcoin miners. There's a reason why Bitmain Antminers are some of the most popular in the world. All of these invest in Bitmain mining hardware only. Gryphon is a minor mining operation compared to some of the more prominent players, but they all have a role to play. We will discuss TeraWulf first.
TeraWulf
TeraWulf is a new mining company based in the United States purchasing 30,000 miners from Bitmain with plans to have greater than 3 Exahashes (EH/s) of Bitcoin Mining power, which is some serious power that would put it in the top 10 mining pools in terms of hash rate.
TeraWulf is soon to have a Nasdaq Listing; it agreed to merge with Ikonics, an imaging tech company whose stock is traded on Nasdaq. The newly merged company will trade under "WULF".
TeraWulf is an example of a medium-sized operation, who has also placed its trust in Bitmain to provide mining hardware.
TeraWulf has a long-term goal to mine Bitcoin with more than 90% Zero-Carbon energy. It has around 50 megawatts of electricity capacity, with long-term plans to increase this to 800 Megawatts by 2025. This would enable a hashrate of more than 23 EH/s. It is ambitious, as it would be in the top 5 of hashrate.
TeraWulf's low-carbon commitment is a sign of the times with concerns about the carbon footprint of the Bitcoin blockchain. Players the size of TeraWulf can make a difference in the carbon footprint of Bitcoin and help set trends.
Core Scientific
Core Scientific is a mining company in North America. It has recently completed a buy of 112,800 ASIC mining rigs from Bitmain. Core Scientific provides hosting services for miners alongside its operations bought S19 Pro, S19j, and S19j Pro miners intending to double its fleet of miners. Core Scientific can also repair Bitmain mining machines that are under warranty, thus offering Bitmain Warranty services in North America.
Core Scientific intends to use half of the machines it has ordered for its mining operations. They will use the other half to fulfill contracts with existing mining clients.
The large 112,800 shipment and future ones of similar magnitude will help Core Scientific more than double its share of Bitcoin's hashrate. Core scientific currently has approximately 5% of the current Bitcoin Hashrate. They intend to increase this to 12$, according to their CEO Kevin Turner.
Turner's forecast aligns with the growing presence of North America in the Bitcoin mining sphere.
Along with Core scientific, Gryphon, and TeraWulf, other mining companies are looking to expand their operations, such as Marathon, Riot, and Blockcap.
Kevin does not expect the trend of big players investing in the mining space to stop soon, and new prominent players are continuing to enter the game.
Kevin stated that larger numbers of publicly traded companies, large family companies, and hedge funds are looking for trustworthy mining operations in North America. Kevin believes that the United States is interested in being a leader in digital assets, despite other countries being early adopters before the United States was.
Marathon Patient Group
Marathon is another significant player in the Bitcoin mining industry, based in Las Vegas. They mined no fewer than 196 Bitcoins in 2021, worth over $11 million at current prices. Marathon has planned to expand its mining operation to have no fewer than 100,000 miners online by 2022. Marathon's hold more than 5,000 Bitcoin. Marathon received an order in Q1 of 2021 for 1,300 Bitmain S19 Pro mining rigs.
Marathon will have ongoing shipments from Bitmain throughout 2021, with a plan to have over 100,000 online by January 2022. Marathon's total network hashrate is estimated at 10.3 Exahashes per second by then, putting them in the top 10. The company used stock offerings and other financings to invest in the latest Bitmain hardware.
Marathon has planned its high-speed expansion to keep up with other big names in the mining industry. The new machines coming online in 2021 after heavy demand has caused the Bitcoin difficulty to skyrocket due to the flood of hashrate. Bitcoin difficulty is the algorithm that keeps the supply of bitcoins and the Blockchain's growth constant despite the varying market conditions.
The CEO of Compass Mining, Whit Gibbs, commented on Marathon's "mammoth" ASIC order. He mentioned he feels that this trend of increasing hashrate and difficulty shows no signs of slowing in 2021 and that it should track with Bitcoin's price.