September Last Chance For Miners To Leave Sichuan – China
What has made bitcoin mining difficult in China's Sichuan region?
There are many restrictions on the power consumption of bitcoin mining that force miners to turn off their devices. Bitcoin has been around since its inception as the first digital currency, and miners have been around since. Bitcoin mining will continue until and beyond the last bitcoin. But what has made bitcoin mining difficult in China's Sichuan region?
Will Sichuan seize all the mining rigs?
In this article, we will examine the situation of bitcoin in China's Sichuan region. How does Sichuan rank in digital currency extraction?
Sichuan and Inner Mongolia are the second-largest digital currency mining regions in China, with Sichuan dependent on clean and hydropower. Xinjiang also supplies coal with extraction energy and has 36 percent of the global hash rate.
Energy executives in southwest Sichuan convened a meeting to discuss bitcoin power consumption and implement new policies for digital currencies. Due to the increasing power consumption of Bitcoin as well as the arrival of the summer season, miners must agree with the decisions made in the Sichuan region. so decided that by September 2021, all miners should leave the area to manage electricity consumption in the province.
Why did they make this decision?
Due to the high power consumption of miners and the reduction of network power, and also the reduction of bitcoin network power for mining, miners must operate with more power and with more numbers. China is one of the countries of the bitcoin mining pole and an important country in mining digital currencies.
One of China's recent policies is to crack down on bitcoin mining in the region, which could result in a reduction in the strength of the bitcoin mining network and the inefficiency of mining digital currencies at the cost of electricity after migrating to other locations.
One of the strategies of Chinese miners was to take mining machines out of the country and set them up in a third country, such as Iran, where they can mine digital currencies using cheaper electricity. But this is now out of the question after Iran banned cryptocurrency mining last month.
Another reason for this decision could be the increase in air pollution in the region. Due to the pollution caused by bitcoin mining with increasing power consumption, miners in Sichuan have turned to hydropower dams. The result was an increase in the number of miners in the province, resulting in a temporary power outage.
What will happen to the Sichuan miners?
Sichuan is one of the largest mining centers in the world. During meetings in Sichuan in recent weeks, it was decided that miners should leave the area by September. But it could give miners a chance to take advantage of excess hydropower over the summer. Some people say that Sichuan has enough clean energy to mine bitcoins, and this has caused controversy among people.
But how much does electricity consumption increase in summer? Rising temperatures in the summer can damage bitcoin farms and miners. Creating proper ventilation conditions and multiple fans can increase the heat in 30% of electricity consumption.
---
Sichuan and other bitcoin mining areas are to face more power problems in the summer. However, it remains to be seen what will happen by September. Given the power consumption of miners, it is estimated that the global bitcoin network consumes as much energy as the Netherlands. Does the Chinese government prefer its environmental and energy policies to bitcoin mining?
Meet The Large Companies Investing In Antminers
Why are these companies only buying large quantities of Bitmain Antminer hardware, and how do they receive them?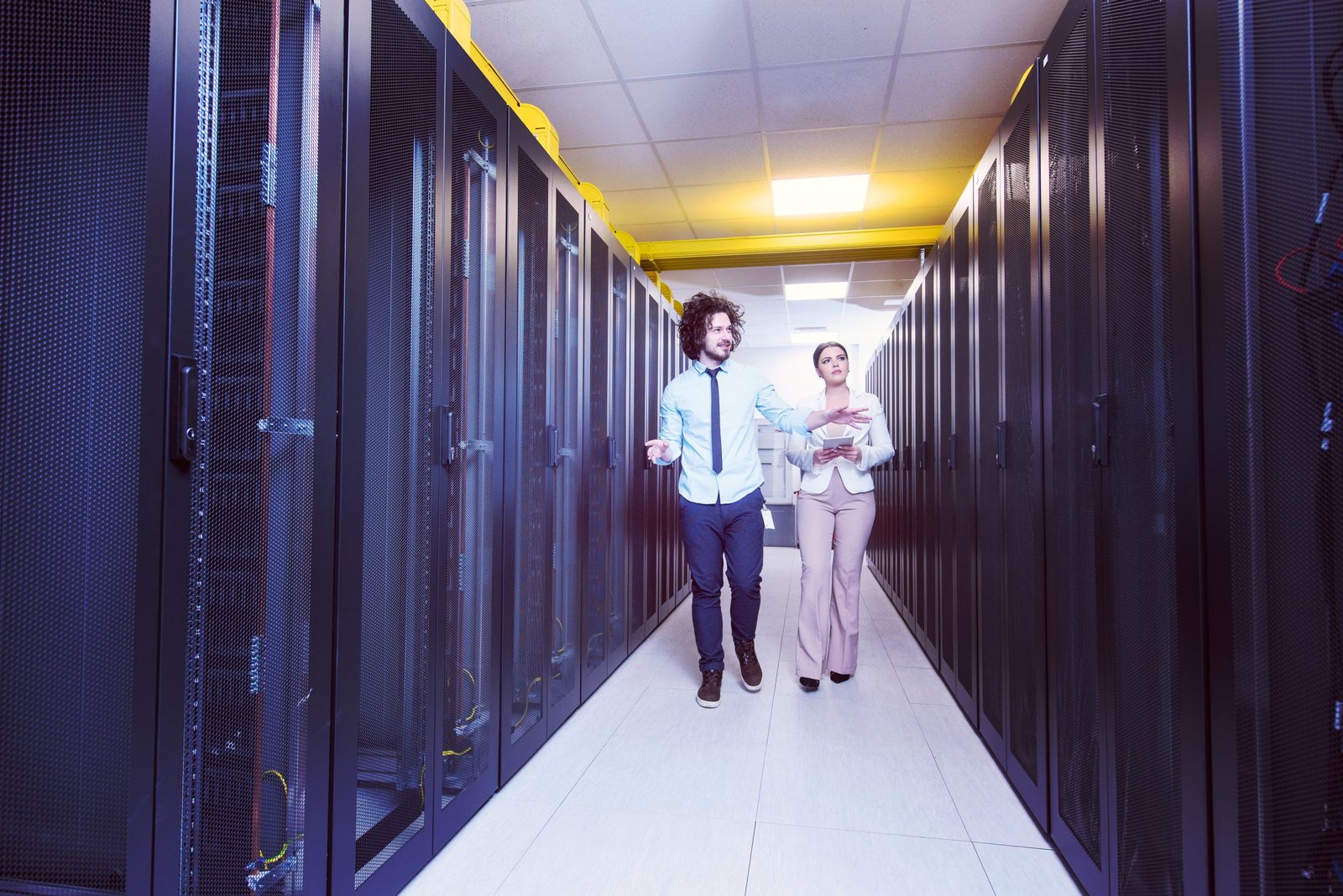 Along with Gryphon and Hut 8 Mining Corp, many other companies invest in bitcoin miners. There's a reason why Bitmain Antminers are some of the most popular in the world. All of these invest in Bitmain mining hardware only. Gryphon is a minor mining operation compared to some of the more prominent players, but they all have a role to play. We will discuss TeraWulf first.
TeraWulf
TeraWulf is a new mining company based in the United States purchasing 30,000 miners from Bitmain with plans to have greater than 3 Exahashes (EH/s) of Bitcoin Mining power, which is some serious power that would put it in the top 10 mining pools in terms of hash rate.
TeraWulf is soon to have a Nasdaq Listing; it agreed to merge with Ikonics, an imaging tech company whose stock is traded on Nasdaq. The newly merged company will trade under "WULF".
TeraWulf is an example of a medium-sized operation, who has also placed its trust in Bitmain to provide mining hardware.
TeraWulf has a long-term goal to mine Bitcoin with more than 90% Zero-Carbon energy. It has around 50 megawatts of electricity capacity, with long-term plans to increase this to 800 Megawatts by 2025. This would enable a hashrate of more than 23 EH/s. It is ambitious, as it would be in the top 5 of hashrate.
TeraWulf's low-carbon commitment is a sign of the times with concerns about the carbon footprint of the Bitcoin blockchain. Players the size of TeraWulf can make a difference in the carbon footprint of Bitcoin and help set trends.
Core Scientific
Core Scientific is a mining company in North America. It has recently completed a buy of 112,800 ASIC mining rigs from Bitmain. Core Scientific provides hosting services for miners alongside its operations bought S19 Pro, S19j, and S19j Pro miners intending to double its fleet of miners. Core Scientific can also repair Bitmain mining machines that are under warranty, thus offering Bitmain Warranty services in North America.
Core Scientific intends to use half of the machines it has ordered for its mining operations. They will use the other half to fulfill contracts with existing mining clients.
The large 112,800 shipment and future ones of similar magnitude will help Core Scientific more than double its share of Bitcoin's hashrate. Core scientific currently has approximately 5% of the current Bitcoin Hashrate. They intend to increase this to 12$, according to their CEO Kevin Turner.
Turner's forecast aligns with the growing presence of North America in the Bitcoin mining sphere.
Along with Core scientific, Gryphon, and TeraWulf, other mining companies are looking to expand their operations, such as Marathon, Riot, and Blockcap.
Kevin does not expect the trend of big players investing in the mining space to stop soon, and new prominent players are continuing to enter the game.
Kevin stated that larger numbers of publicly traded companies, large family companies, and hedge funds are looking for trustworthy mining operations in North America. Kevin believes that the United States is interested in being a leader in digital assets, despite other countries being early adopters before the United States was.
Marathon Patient Group
Marathon is another significant player in the Bitcoin mining industry, based in Las Vegas. They mined no fewer than 196 Bitcoins in 2021, worth over $11 million at current prices. Marathon has planned to expand its mining operation to have no fewer than 100,000 miners online by 2022. Marathon's hold more than 5,000 Bitcoin. Marathon received an order in Q1 of 2021 for 1,300 Bitmain S19 Pro mining rigs.
Marathon will have ongoing shipments from Bitmain throughout 2021, with a plan to have over 100,000 online by January 2022. Marathon's total network hashrate is estimated at 10.3 Exahashes per second by then, putting them in the top 10. The company used stock offerings and other financings to invest in the latest Bitmain hardware.
Marathon has planned its high-speed expansion to keep up with other big names in the mining industry. The new machines coming online in 2021 after heavy demand has caused the Bitcoin difficulty to skyrocket due to the flood of hashrate. Bitcoin difficulty is the algorithm that keeps the supply of bitcoins and the Blockchain's growth constant despite the varying market conditions.
The CEO of Compass Mining, Whit Gibbs, commented on Marathon's "mammoth" ASIC order. He mentioned he feels that this trend of increasing hashrate and difficulty shows no signs of slowing in 2021 and that it should track with Bitcoin's price.
Why is everyone mining bitcoin with Bitmain Antminers?
Bitmain has a history of always honoring contracts and providing hardware within agreed timescales.
Bitmain is one of the early bitcoin mining companies founded in 2013 by Jihan Wu and Micree Zhan. They have been manufacturing Antminers for several years. At the time Bitmain was established, there were many competing companies. Some provided legit miners, but others turned out to be little more than snake oil. In the early days of ASIC mining in 2014, someone spent $46k on bitcoin mining hardware.
Bitmain has always delivered on its promises where miners are concerned. By 2018 it had become the most prominent designer in the world of ASIC (Application Specific Integrated Circuit) chips. They operate mining pools Antpool and BTC.com.
Some history about Bitmain
Bitmain, based on financial accounts, was profitable in 2018, boasting profits of $742.7 million in the first half. They first produced the Antminer S1 at 180 GH's and has continued to innovate, offering the best hash rates per watt of power consumed at present. Bitmain also manufactures Litecoin / Scrypt miners.
Bitmain catered to both home miners and larger mining farms. Their initial miner offerings were such that a miner could use many of them at home. Bitmain has continued to innovate, increasing the hash rate possible in their ASIC chips. The increased hash rate on the Bitcoin blockchain has resulted in a more secure network than would have been possible without this innovation.
Their current S19J Pro boasts 29.5 J/TH. However, they released the Antminer S1 in November 2013, which uses the same amount of power could only do 147 GH/s for 29.5 J of energy. The improvement is just over 6.5 times more mining power for the same amount of electricity consumed. In 8 years, that is a significant improvement and commitment to development in this sphere.
Bitmain's history of always honoring contracts and providing hardware within agreed timescales means many large mining operations trust Bitmain to provide their hardware.
Bitmain had used $450 million from its initial investors in 2013 well. It is now a company making more than that in long-term profits, helped by Bitcoin's blockchain technology developments. This is something Bitmain has directly contributed to.
The Bitmain Antminer
Bitmain Antminers are the best choice of mining rig if you wish to begin a mining operation yourself. Their soon-to-be-released current SHA256 choice, which is for Bitcoin, is the S19j Pro. This consumes 3250 watts of power. A home miner on a 230-volt circuit could probably operate just one of these at home. The Antminers have shifted from home mining to industrial level mining. However, Bitmain has in the past catered for home mining with miners like the Antminer R4.
However, they are the best miners available if you wish to begin a mining operation, both in company trust and reliability.
The Antminer 19 series use new-generation chips developed by Bitmain themselves. The power efficiency of these chips can be as good as 23 J/TH. By improving circuit architecture, Bitmain helped enhance power efficiency. In addition, Bitmain is starting to use the 5nm manufacturing process, which will further enhance the power efficiency of Antminer's.
Antminers are industry-leading in their hash rates, measured in terahashes per second (TH/s) for mining hardware. The current S19 Pro features a hash rate of 110 TH/s currently.
The efficiency of the Antminers is helped by the quality power supply they offer. These are some of the most efficient power supplies on the market with minimal wasted energy. These improve earnings for miners and ensure good long-term operation with good circuit design.
The advanced firmware of Bitmain mining hardware ensures fast miner start-up and efficiency when mining. The Antminers can be ordered direct from Bitmain on Bitmain.com, along with their APW13 power supplies.
Trust in Bitmain
Bitmain has been a trusted supplier of mining hardware and mining services in the Bitcoin sphere since 2013 and has shown its integrity in how it operates. Many big players have noticed, like those shown above, and purchase Bitmain's machines. Gryphon is a minor player in the industry but is no slouch, starting its investment at 7200 miners. Home miners, of which there are a few, also use Antminer hardware.
Medium size operations such as TeraWulf, and giant players such as Marathon also put their trust in Bitmain to supply their hardware.
Bitmain thus trusts to supply quality hardware from small single-miner home operations to giant operations sporting 100'000s of mining rigs. Moreover, their history has proven they will deliver miners to their customers and service those miners in different regions.
Conclusion
Many prominent players worldwide are beginning to invest and continue to invest in Bitcoin mining operations, from China to North America. From small home miners worldwide to new players such as Gryphon, who have made sizeable investments to begin their growth. Large operations are continuing to expand, keeping themselves in the top 10 in hashrate. In addition, some players, such as TeraWulf, are committing to low-carbon solutions, helping with the long-term aim of reducing the pollution of Earth. It will help with alleviating worries of Bitcoin mining harming the environment.
Bitmain remains as of 2021 the best mining hardware supplier, both in terms of quality, innovation, warranty service, and hardware life of up to five years. They are also the largest ASIC manufacturer in the world. As a result, many more players are likely to bring miners online, further increasing Bitcoin adoption, securing the network, and aiding with the decentralization of Bitcoin.
Mining Start-Up Gryphon Purchases 7200 Bitmain Antminers for $48 Million
Gryphon Digital Mining announced its agreement to buy 7200 S19j Pro Antminer mining machines.
A new bitcoin mining company that is developing, Gryphon Digital Mining, announced its agreement to buy 7200 S19j Pro Antminer mining machines. This agreement with Bitmain Technologies is valued at no less than $48 million.
Irene Gao, the sales director of Bitmain in North, South, and Central America, expressed that Bitmain is happy to provide their next-generation miners to Gryphon. She said: "We are happy to provide Gryphon with Bitmain's latest next-gen miners." Irene went on to say Bitmain is confident that Gryphon will expand their business and provide low-cost, reliable mining.
The terms of the agreement between Bitmain to Gryphon Digital mining is that Bitmain will provide 600 miners monthly, starting in August 2021. That is when the first batch is due to be delivered to Gryphon from Bitmain. They will be the latest model from Bitmain; their release is scheduled sometime this summer. The S19J Pro will have a hash rate of 100 TH/s, an energy efficiency ratio of 29.5 Joules per terahash. The MTBF (mean time before failure) of Bitmain machines is expected to be around five years with proper use.
Following A Trend
When Gryphon deploys all 7200 of these S19j Pro mining rigs, Gryphon will have a combined total hash rate of 7200 TH/s or 0.72 Exahashes/second. If the agreement comes to fruition and the machines are fully deployed, Gryphon would be in the top 15 largest worldwide Bitcoin miners, ranking 13th approximately. It would put them ahead of EMDCPool's 0.7 Exahashes.
The agreement between Gryphon and Bitmain Technologies has happened with many similar contracts in the Bitcoin mining space. For example, Hut 8 Mining Corp has agreed to a $44 million contract of 11,000 miners. Another new Bitcoin mining company, TeraWulf, has ordered 30,000 machines from Bitmain Technologies.
Gryphon has found a data center that will provide power costs as low as $0.013/kWh to power its operation. This will enable good profits for Gryphon, as it recoups its initial investment of $48 million, enabling the growth potential. Gryphon could in the future become an even bigger player as a result of this initial investment with time.