Electrum is one of the most popular and secure wallets for Bitcoin. As people become more interested in Bitcoin, you need a secure wallet to store your assets. The Electrum wallet is a great service for beginners and advanced people. It also attracts the attention of any audience with a simple user interface. In the following, we will review this wallet and how to install it step by step.
Electrum – The Installation
To get started, you need to visit the Electrum website and download your wallet. Note that you choose this wallet based on your operating system (Windows / Mac / Linux). There are also different versions for each of these operating systems. So choose the right version based on your system.
Setup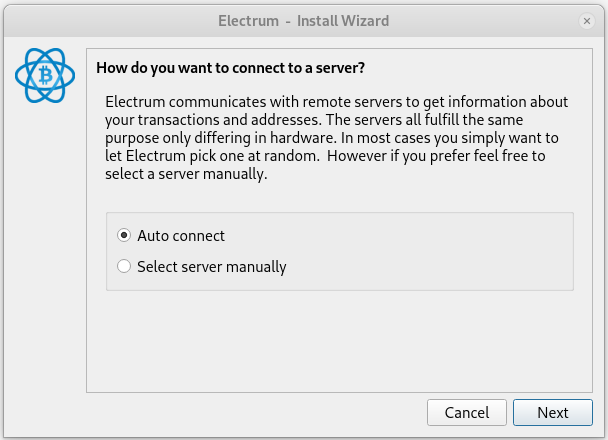 After downloading the Electrum software, run it. The Install Wizard page asks you how you want to connect to a server. Choose Auto-connect and click Next.
At this point, it will ask you to name your wallet file. The wizard suggests you default name default_wallet. Accept it, then click Next.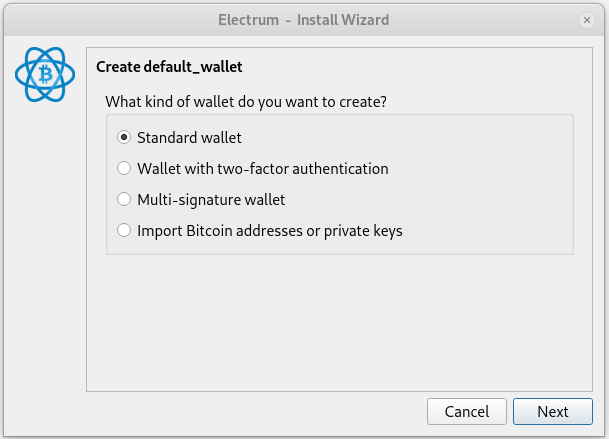 There are 4 types of wallets on this page, the standard wallet is selected by default. Do not change this option and click Next.
This page asks about the type of Keystore set of signing keys used in making Bitcoin transfers, is controlled by a seed. Do not change the default "Create a new seed" option and click Next.
This window will display your seed. Be sure to store it and keep it in a safe place. It is also not recommended to store it digitally.
Print it on paper and keep it in a safe place. This seed is very valuable and you can use it to recover your wallet. So be very careful in maintaining it Because if you lose this seed, you will also lose your cryptocurrency.
On this page Click in the text area and type the words of your seed. Click Next.
Choose a strong password and enable the encrypt the file option. Now click "Next."
After completing these steps, Electrum's home screen will run. If the small circle at the bottom right is green, it means that your connection is established. But if it is red, check your connection. Click on the circle to check the connection. This completes the installation process for the Electrum wallet.
You can now use Electrum wallet to receive and send bitcoins, transaction history, wallet addresses, etc in a completely secure environment. But keep in mind that your seed is your way of accessing your wallet. If your computer breaks down and you do not have your own seed, you will lose your bitcoins.
Send Bitcoin
To send Bitcoins, go to the Send tab. On this page, in the Pay to section, enter the address of the wallet to which you want to send bitcoins. Specify the number of Bitcoin transfers and in the transaction fee section, you can specify the amount of the fee.
Receive a Bitcoin
To receive Bitcoins, go to the Receive tab. Now you can see the address of your wallet. Copy this address and use it to receive Bitcoins. (Be sure to double-check this address / consider the possibility of malware on your system) You can also scan QR codes and use it to get Bitcoins.
---
The Electrum wallet may seem simple at first glance, but it has featured in the advanced sections which makes Electrum very acceptable for beginners and professionals. The security of this wallet creates a good place to store your Bitcoins. Be sure to keep your Make a Backup as well as your seed in a safe place.